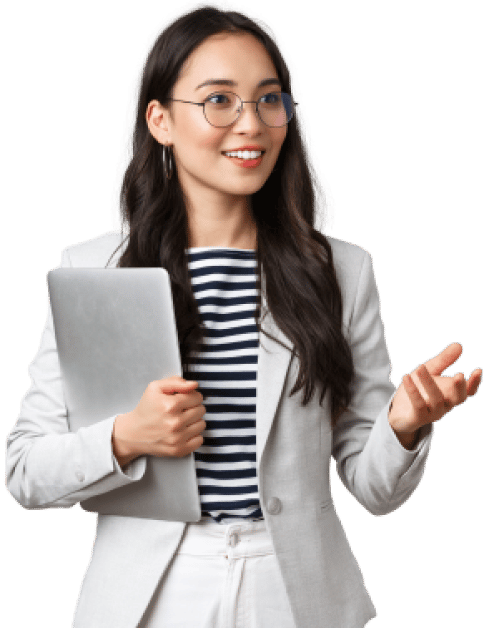 As a business strategist, here's how we create a
365° value for
your business.
365° Value = The WorkMagic Advantage
We empower and enable business success with a secure and reliable IT infrastructure solutions that is pervasive, cost-effective and efficient.
                 We also help our clients use technology to drive enterprise-wide transformation                        and compressed transformations — bold programs on accelerated timeframes,
                       often spanning multiple parts of the enterprise at the same time, including:
Build Digital Core
Migrate to the cloud, integrate data and artificial intelligence, and embed security across the enterprise.
Accelerate Revenue
Use technology and creativity to create more personalized connections, experiences and targeted sales at scale; leverage data and AI, transform content, supply chains and marketing and commerce models; and develop new digital services and business models.
Optimize Operations
Accelerate digitization, access digital talent, reduce costs, transform engineering and manufacturing.

Building on our strategy
The WorkMagic Advantage
Purpose, strategy, support and brand expression
To better define and communicate how we create value for our clients—as well as for our people, shareholders, partners and communities—we continue to build on the purpose, strategy and brand expression
Purpose
Our purpose is "To deliver on the promise of technology & human ingenuity." This is our unique reason for being that sets us apart and guides us; it captures the energy and inspiring nature of the work we do.
Strategy
Our integrated model enables 365° value creation by giving our strategists the advantage of WorkMagic insights from AI and data science and deep industry expertise, combined with the experience of efficiently operating business functions, optimizing and running supply chains, designing and implementing technology, and building resilient operating models and cultures.
Brand Expression
This is how we dramatize and show the world the extraordinary things we do for clients today.
Optimize Operations
Client support specifically focuses on dramatically improving the client experience. It is the expectation of all clients that technologists provide high quality services and it's that promise and demonstration of high quality tech services that are the intangibles that sets us apart.
Our 5 Key Forces of Change

In creating the WorkMagic Advantage – We invest and co-create with clients and partners to lead in helping our clients thrive across these forces:
Total Enterprise Reinvention
We believe every part of every business must be transformed by technology, data and AI, with new ways of working & engaging with customers, employees and partners, & new business models, products & services.
The Metaverse
We believe moving seamlessly between virtual and physical, which we believe will provide even greater possibilities in the next waves of digital transformation.
Ongoing Technology Revolution
the rich innovation to come in the powerful technologies being used to transform companies today, to the new fields of the future, from quantum computing to science and space technology.
Sustainability
Consumers, employees, business partners, regulators and investors are demanding companies move from commitment to action—we believe every business must be a sustainable business.
365° Value-Forward.  Helping clients buid their digital core, optimize operations and accelerate growth.
Our 365° Value Experience captures how we deliver this unique value across six vital dimensions: Sustainability, Talent, Inclusion & Diversity, Client, Experience and Financial.
We accelerate change across your enterprise to create 365° value
With remarkable people, we combine local insights with deep expertise across 40 industries to tailor the services that solve your biggest challenges.
How do you outpace the competition?
Our deep business industry expertise puts us in a unique position to help you use the right technology to address your most complex and critical challenges—whether it's through faster cloud migration, getting the most value out of the top technology platforms, making the most of your data through applied intelligence, or underpinning everything you do with security..